Less Ingredients, More Flavor
Andean Dream quinoa products use the highest quality quinoa grown in the Andes Mountains of South America. All products are free of common food allergens such as gluten, dairy, eggs, soy, and corn, without sacrificing flavor or texture.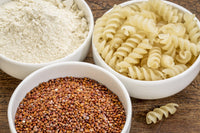 Quinoa-Rice Pasta
Andean Dream pasta is made from a proprietary blend of organic ingredients, combined to create a perfect balance of high nutritional value and taste.
Try Now
Quinoa Cookies
Andean Dream cookies have just the right amount of sweetness with no artificial colors or flavors. A healthy dessert (or snack!) that comes in 3 distinct flavors - all low in sugar.
Try Now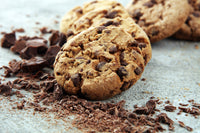 "Omg, we love the gluten free spaghetti. My 16-month old son has multiple food allergies: peanut, tree nut, seeds, wheat, dairy, and egg. When he ate this he could not get enough into his mouth! He loved it!"

Melissa
"I was diagnosed 5 years ago with a wheat allergy. I've tried bad tasting corn pasta that falls apart and rice pasta which tastes okay but is too thick. Andean Dream spaghetti is amazing. It tastes great and has the texture of traditional spaghetti. I am happy to enjoy real spaghetti again!"

Amy
"I absolutely love Andean Dream cookies. I am sensitive to all known allergens. These cookies taste fabulous and make me happy."

Stacey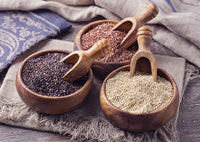 The Power of Quinoa
Packing a punch of vitamins, minerals, and a high concentration of protein and fiber, quinoa is known as one of the most powerful superfoods. Here at Andean Dream, we use this nutritious seed to create delicious and wholesome products for your next meal, or snack. 
Quinoa is considered to be one of the few plant-based sources of complete protein, as it contains all 9 essential amino acids. It is naturally gluten-free, and also high in fiber compared to other grains and alternatives, contributing to its growing popularity.
Learn More